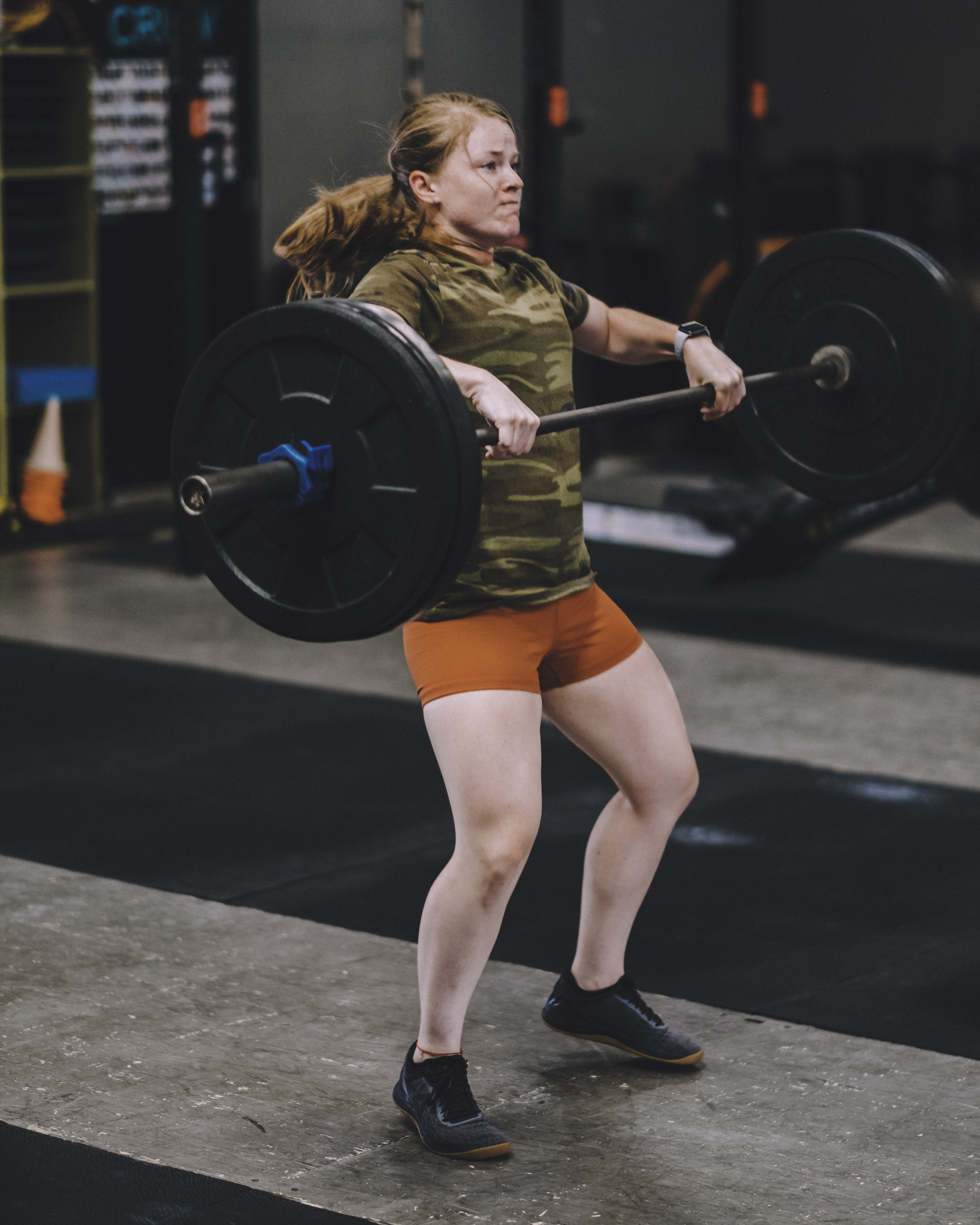 When people hear "CrossFit", what do they think of? Muscles. Heavy Weights. Impossible. The
unattainable. These are all thoughts that crossed my mind prior to stepping foot in a CrossFit gym. There
was no way an overweight, 3 month postpartum female could do anything inside that place. Not. One.
Thing. CrossFit isn't made for someone like me.
Incorrect. My first workout as a 3 month postpartum, overweight female was 14.5. For those of
you who aren't familiar with 14.5, it is as follows: 21 Thrusters, 21 Bar facing burpees, 18 Thrusters, 18
Bar facing burpees, 15 Thrusters, 15 bar facing burpees, etc. The prescribed weight (RX weight) was 65
pounds for women. I did this workout with a PVC pipe. A plastic tube people. If that isn't scaled, not sure
what is. I completed 14.5, my first ever CrossFit workout, in 22 minutes and 44 seconds on March 28,
2014. My son was 3 months old.
CrossFit is made for someone like me and someone like you. It is formulated to fit any lifestyle
or fitness status. It is infinitely scalable. Any movement can be brought to a level that can be performed
and get the essentially the same outcome. Children can do it. Grandparents can do it. Someone who has
never stepped foot in an exercise facility in their life can do it. That is the best part of this crazy thing
called CrossFit. Not only can anyone do it but it is also applicable to our daily life. Don't believe me. Ask
Michael Mills and how much it has helped him be able to maneuver his life in a wheelchair. Ask any of
the moms that worked out while pregnant and how it helped them through labor and recovery. The list
goes on.
So 14.5 was repeated in 2016 as 16.5. I was able to do a 65 pound thruster now. My time
improved to 14 minutes and 11 seconds. CrossFit works. It improves strength AND endurance.